Att försöka hitta på en gåva för ett litet barn, om det så är en 1-årspresent eller en dopgåva, är alltid lika svårt. Jag har själv fått klura en hel del då jag ogärna ger bort ännu ett klädesplagg eller en leksak som senare ofrånkomligt glöms bort. Till slut kom jag dock på en idé och bestämde mig för att ge mitt yngsta syskonbarn en personlig pekbok.
Trying to come up with a gift for a toddler, be it for a 1 year birthday or a baptism, is hard. As I myself am not too keen on the idea of giving yet another toy or piece of clothing that they will quickly grown out of, I came up with the idea of a personalized picture book for the birth of my nephew Otis.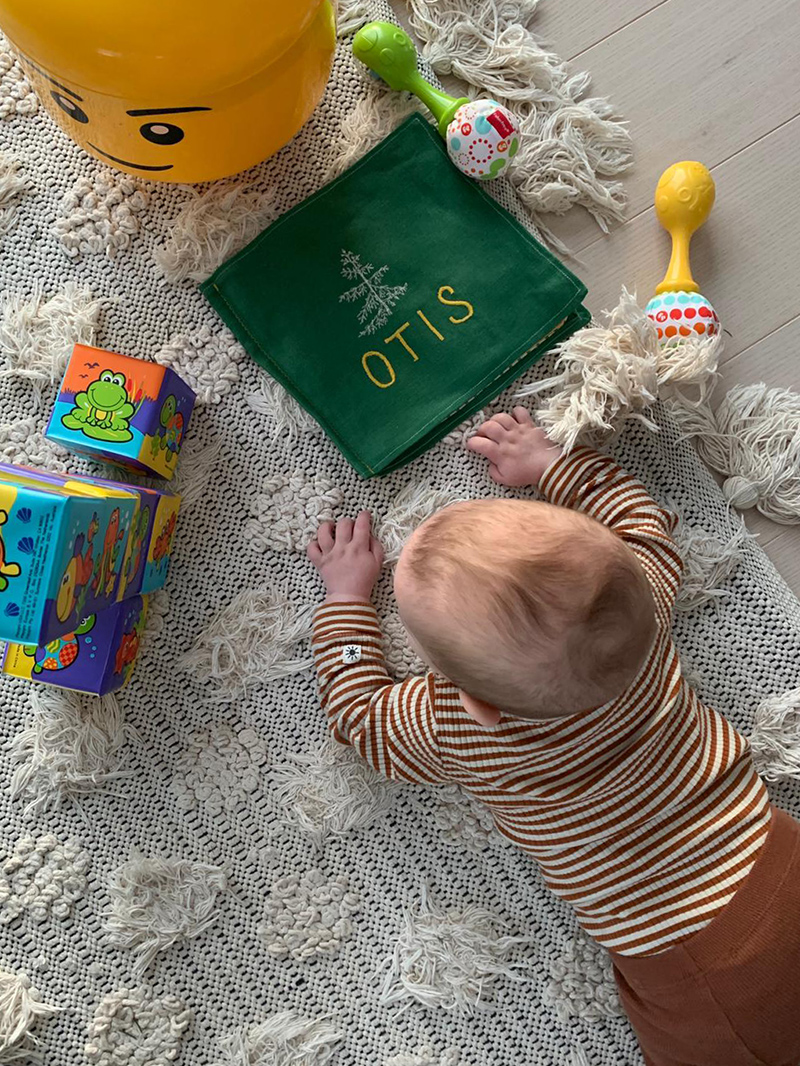 Du kan nu beställa en liknande pekbok till ett barn i ditt liv. Jag syr då upp en personlig pekbok, endast gjord i naturliga material och återvunna tyger. Du kan själv önska färgskala och mönster bland de tyger jag har i mitt förråd. En sådan bok inkluderar en pärm där jag broderar en liten valfri design och sedan max 8 st sidor med barnet namn. Startpriset för en sådan beställning är 55 euro.
You can now order a personalized picture book with the name of the kid you care for. For these project I only use natural, and recycled materials. The starting price (when I use fabrics in my collection) is 55 euro and includes front cover with a personalized embroidery design and up to 8 pages.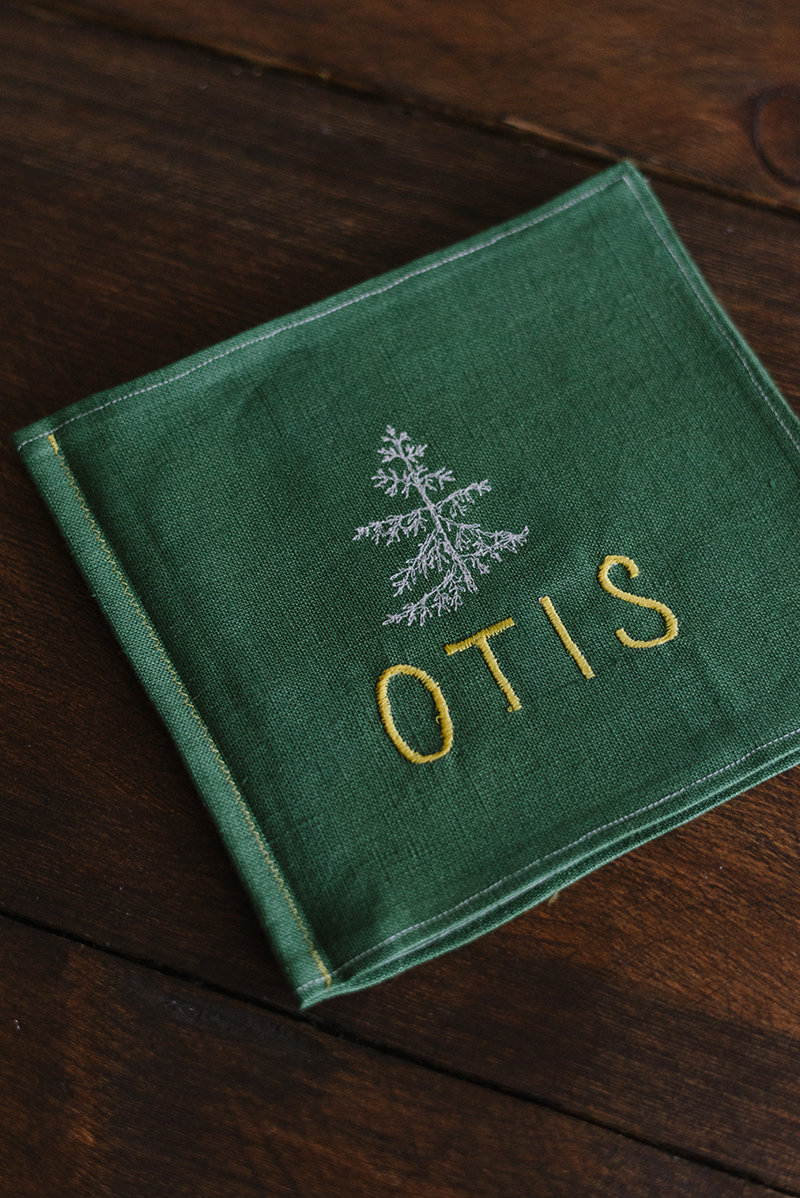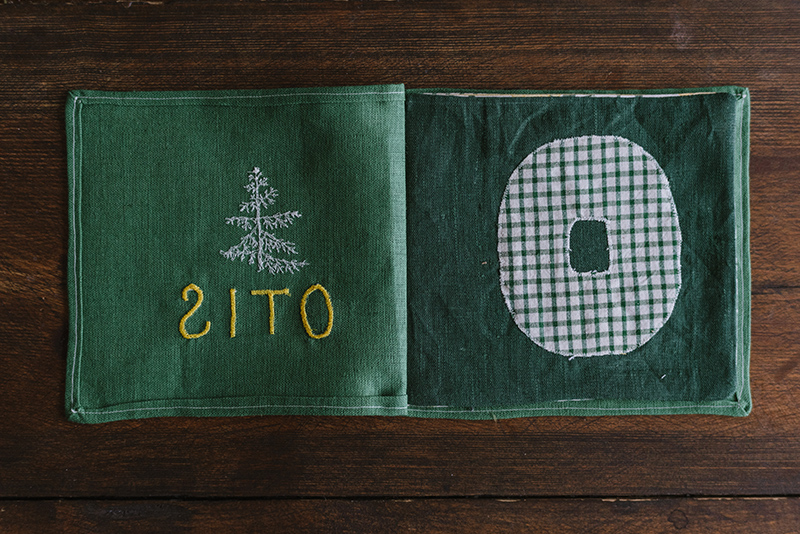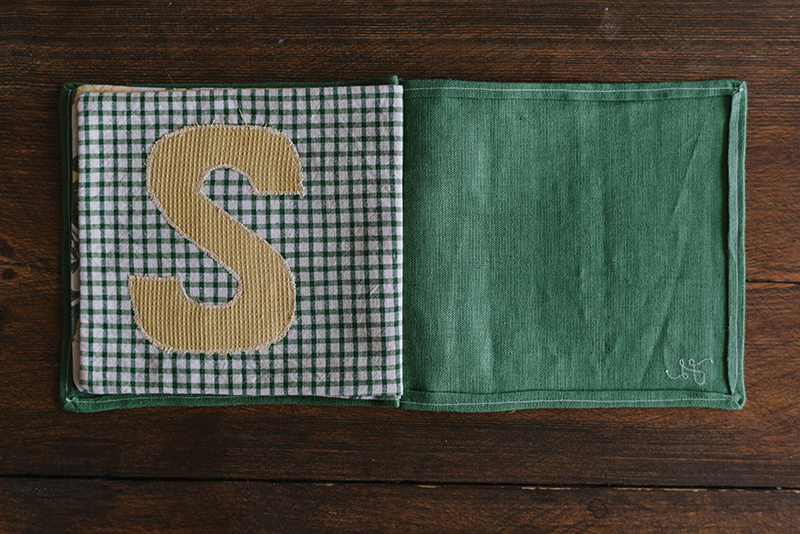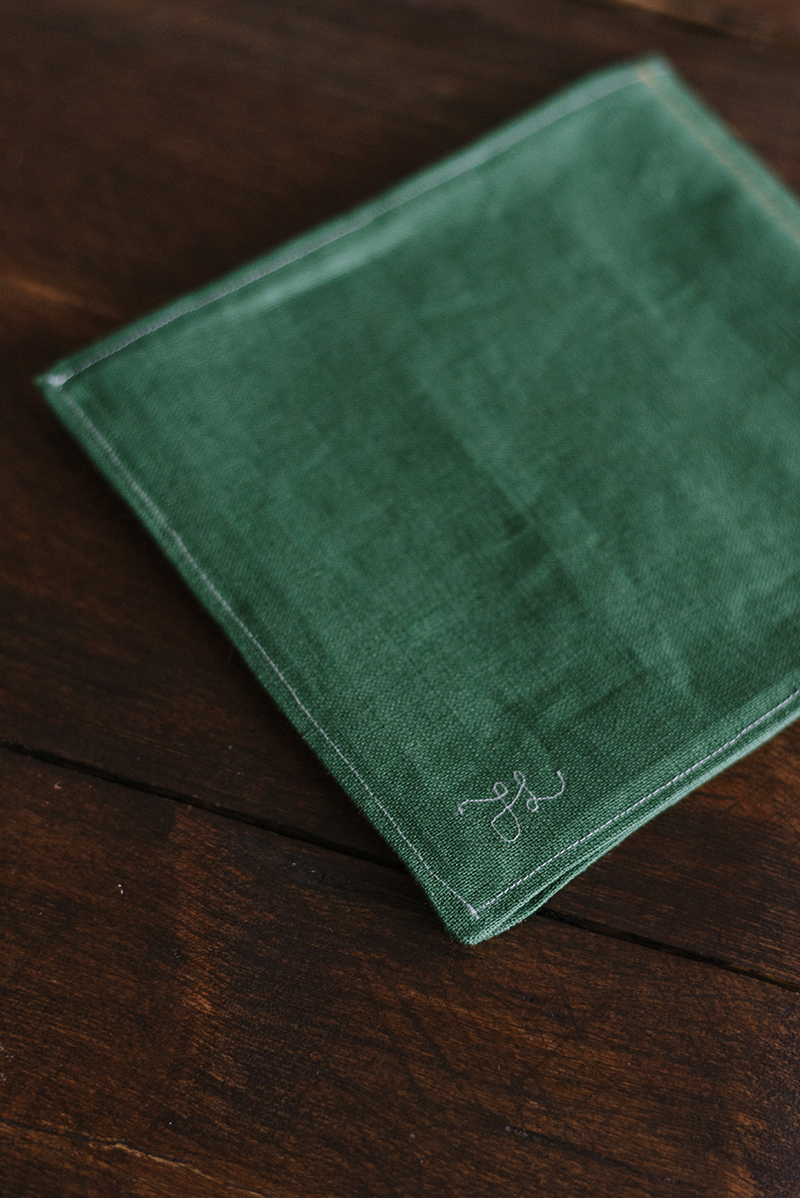 Pekboken kan också vidareutvecklas med dina egna idéer. Jag kan lägga till flera bilder, i textil eller broderi, och också brodera en kort textrad. Skicka in din förfrågan genom formuläret på min kontaktsida.
The picture book can be further personalized to include images and a short embroidered message in any language. Send in your inquiry through the contact form.