Let me tell you the story of my first collection of textile art.


Waking up to a a quiet world. The old house seems to be breathing in the piercing sunshine.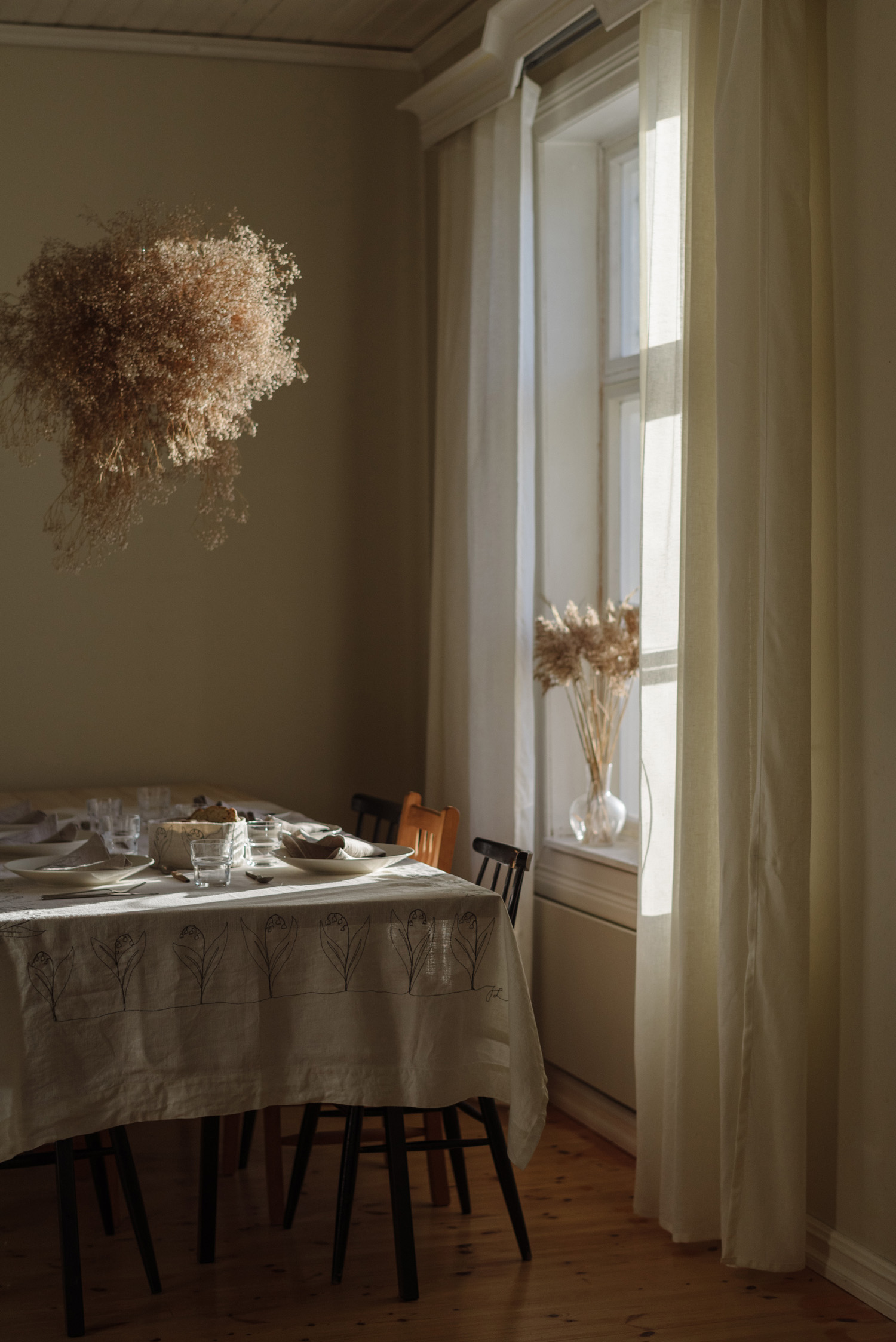 The morning air is a bit chilly as you walk down the squeaky stairs with bare feet. Coming into the living room you can see the remnants of a great night spend with friends.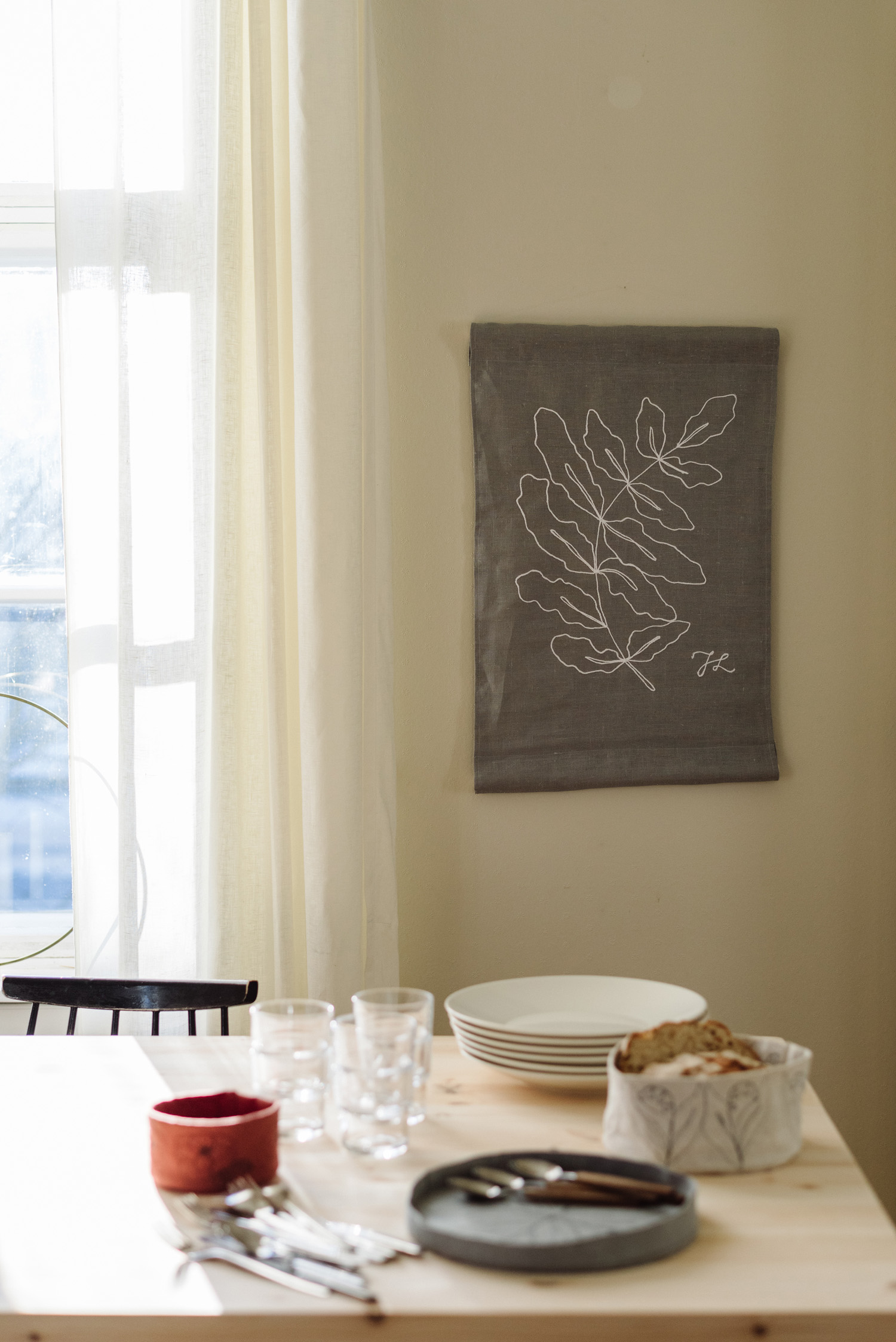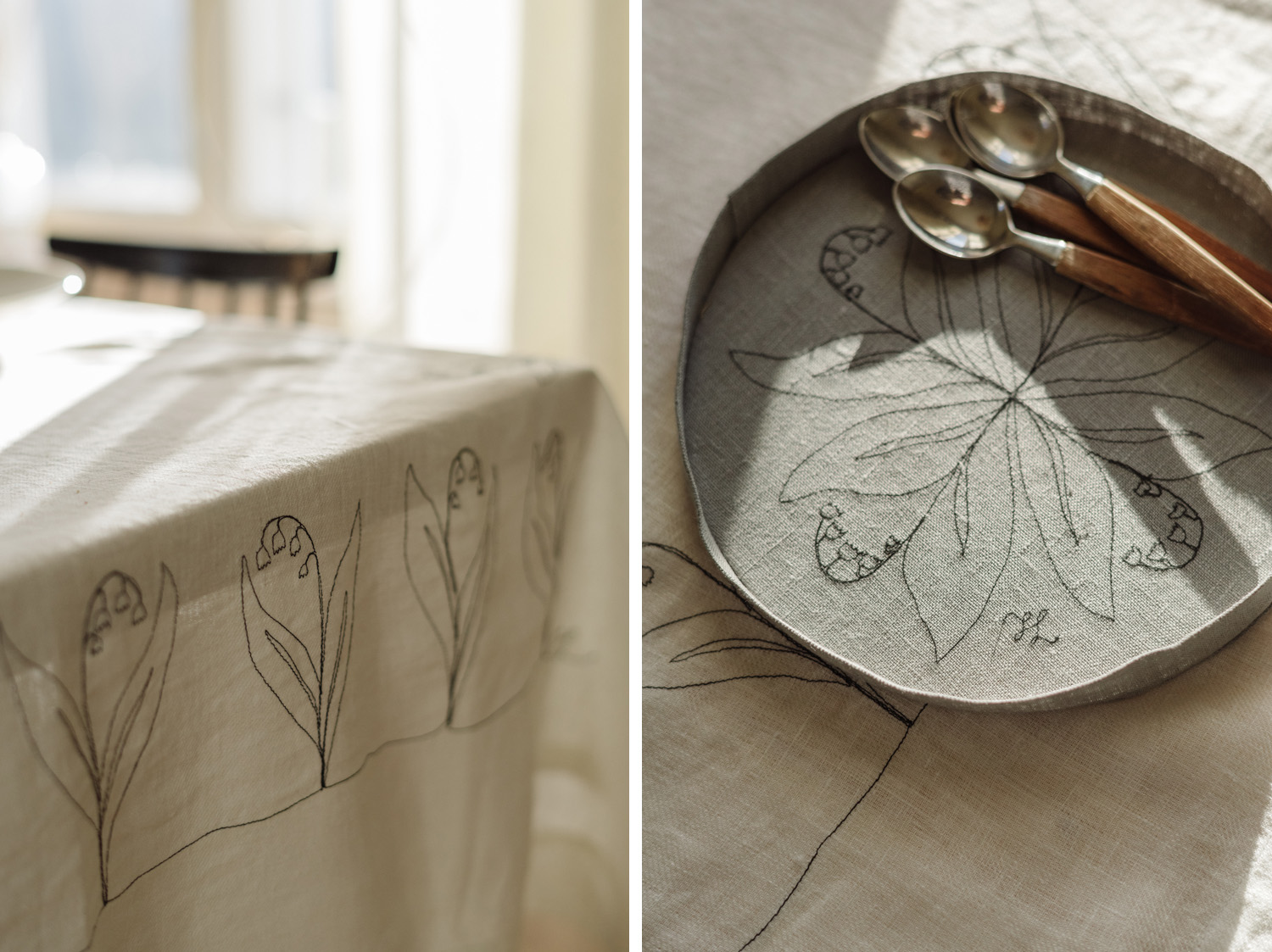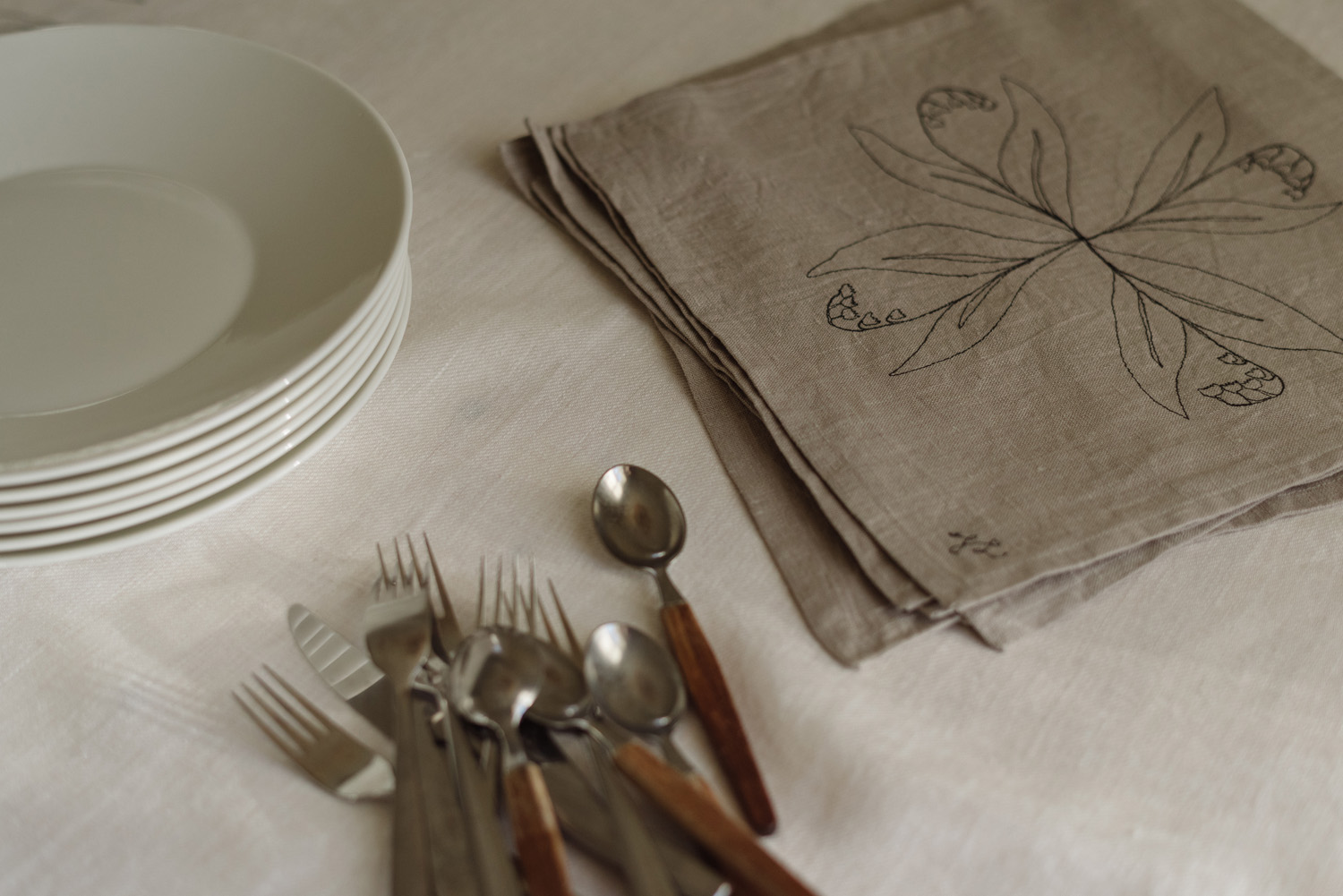 You have nowhere you need to be today, so you spend the day indoors, watching the sun move from room to room. A draft makes the sheer curtain sway, like it's trying to pull you outside.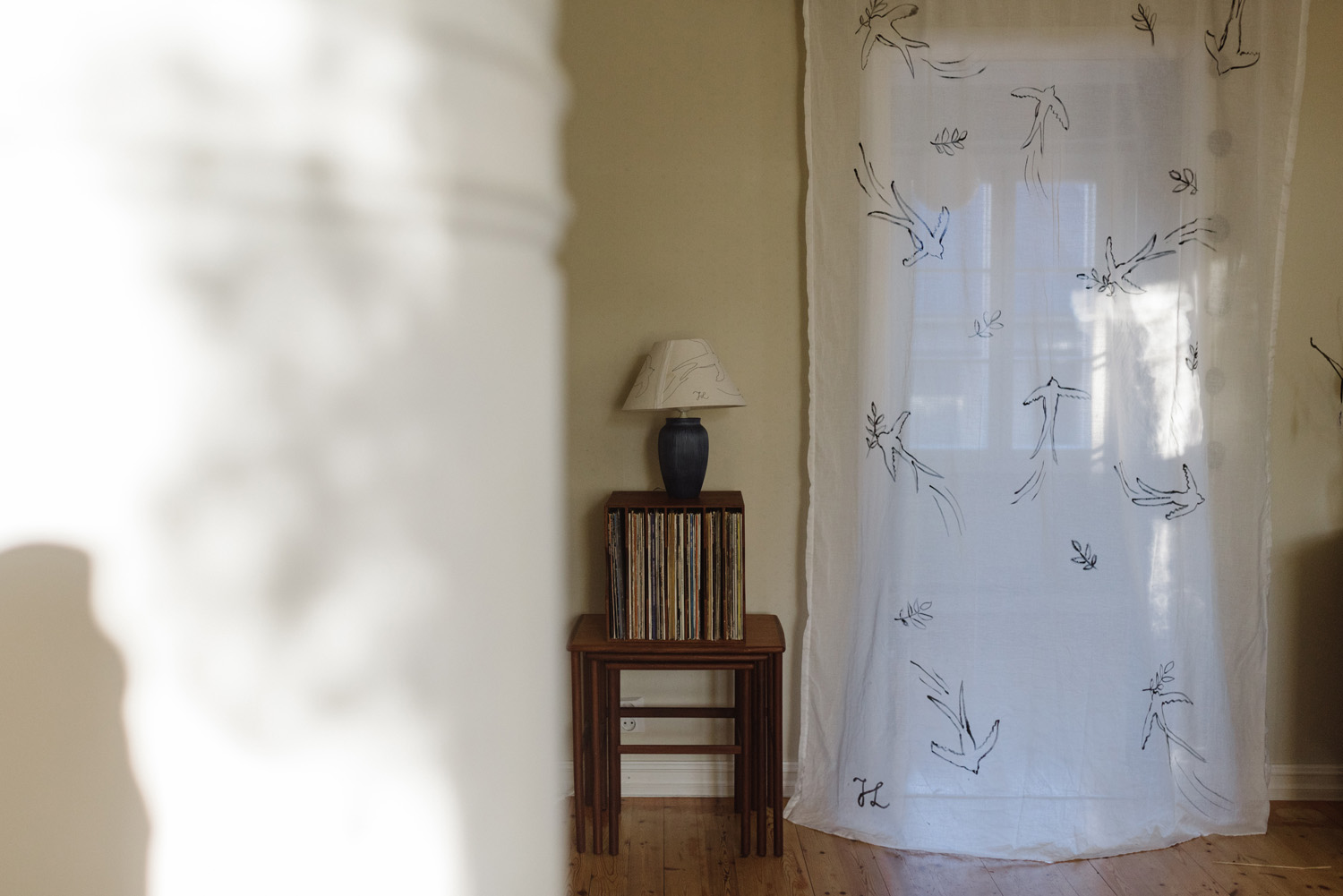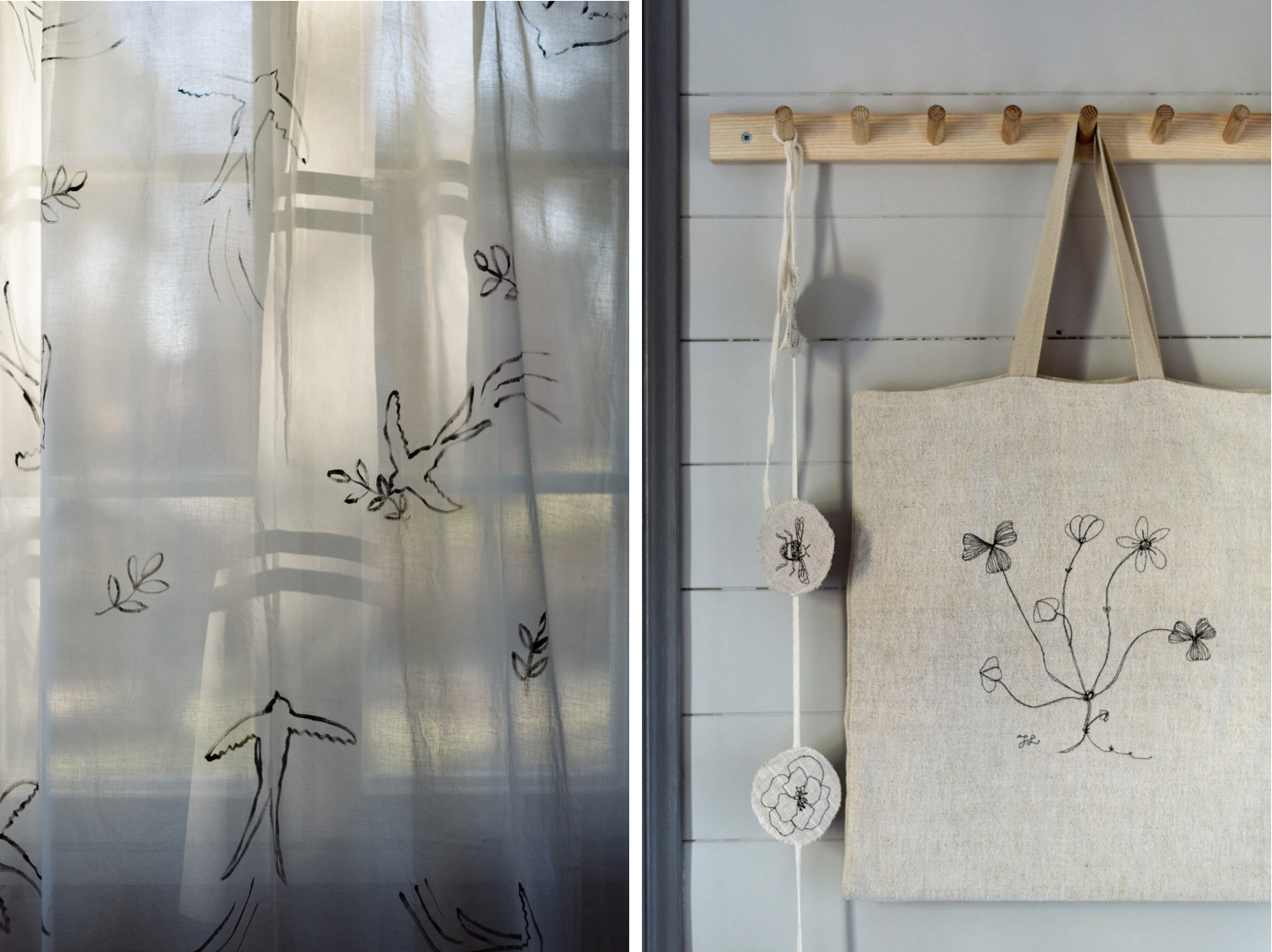 The light softens as evening arrives  All shadows disappear, and time seems to stand still.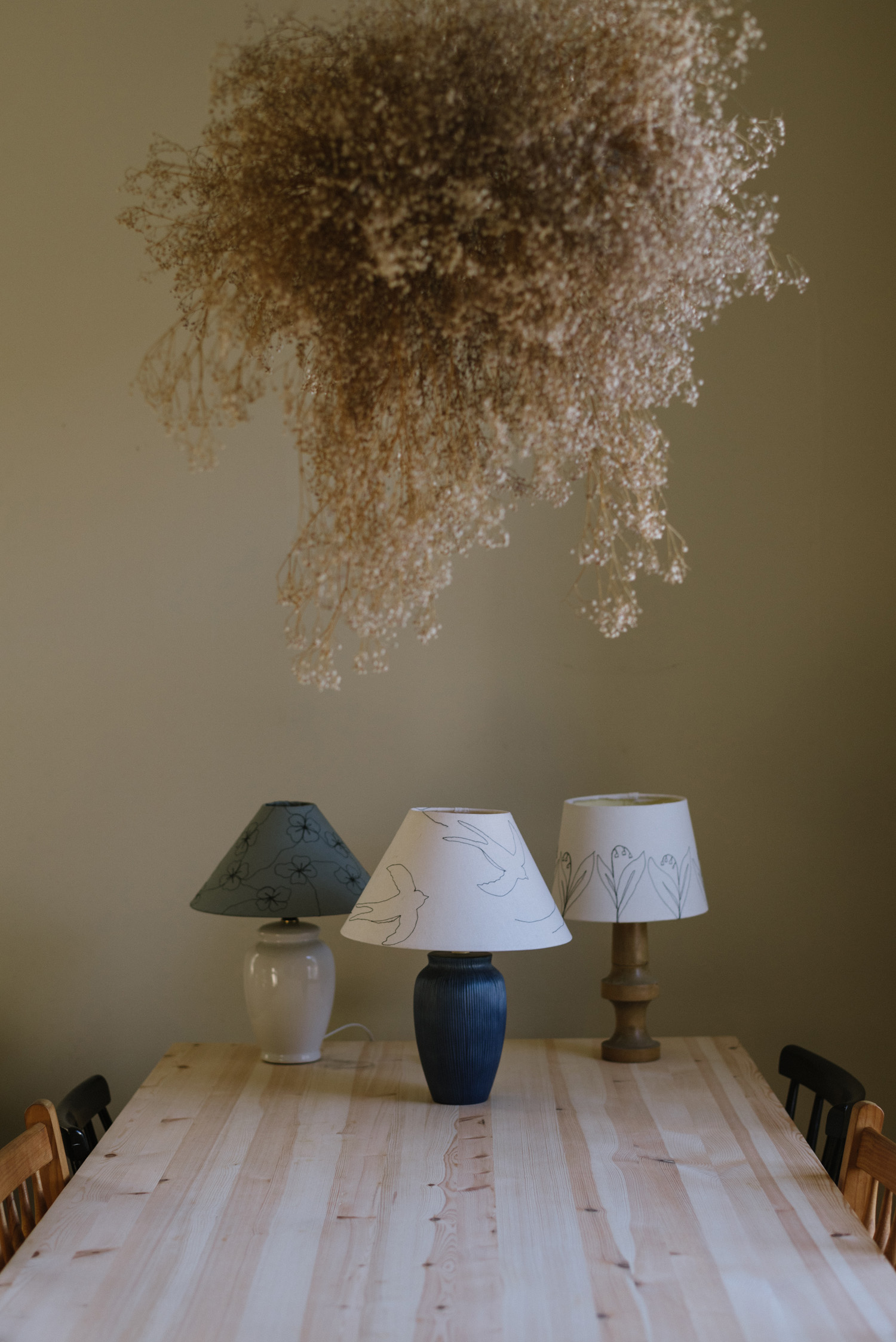 Then you're suddenly blinded by light as warm as a fire. You watch it color your home for a moment, before the sun lays to rest.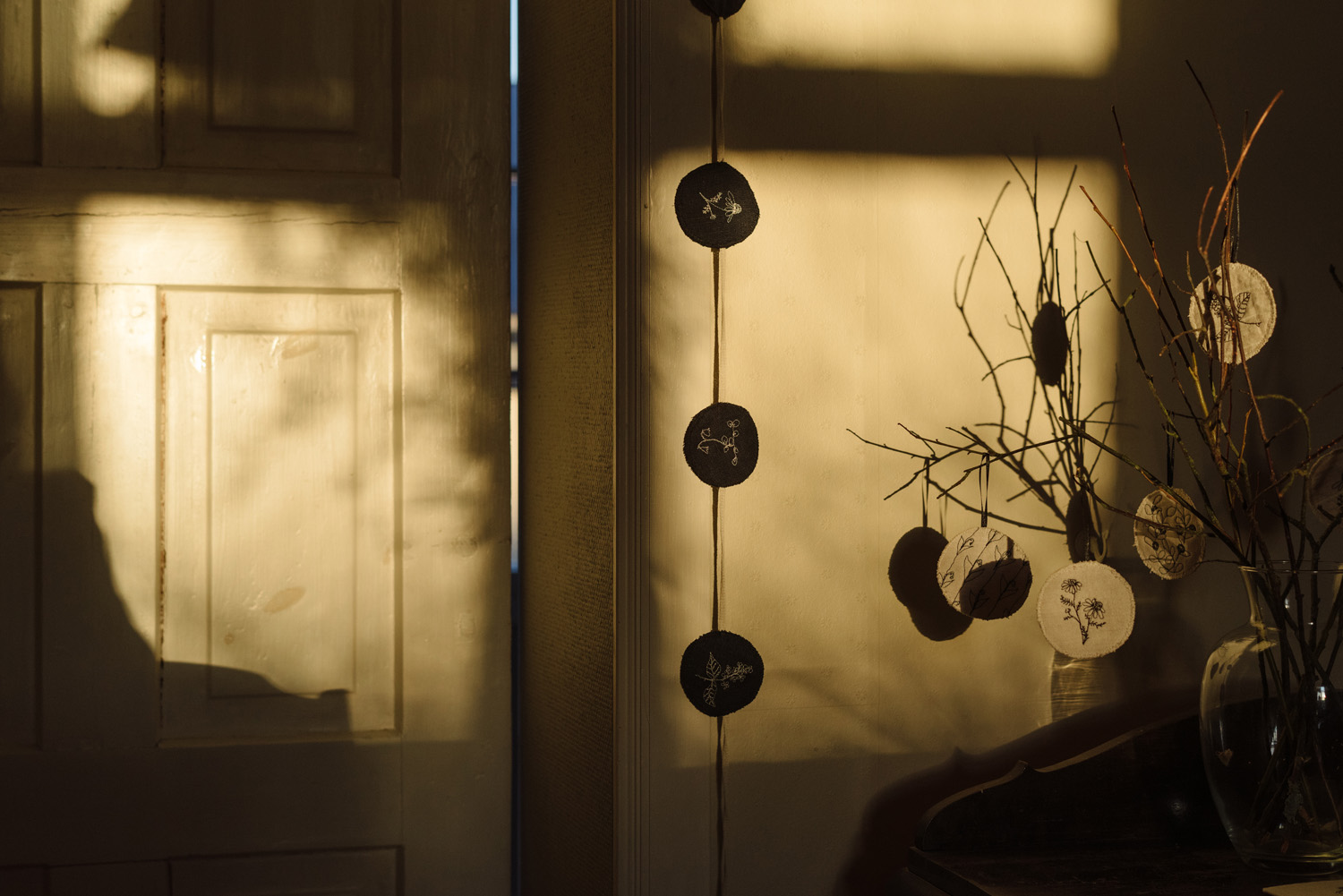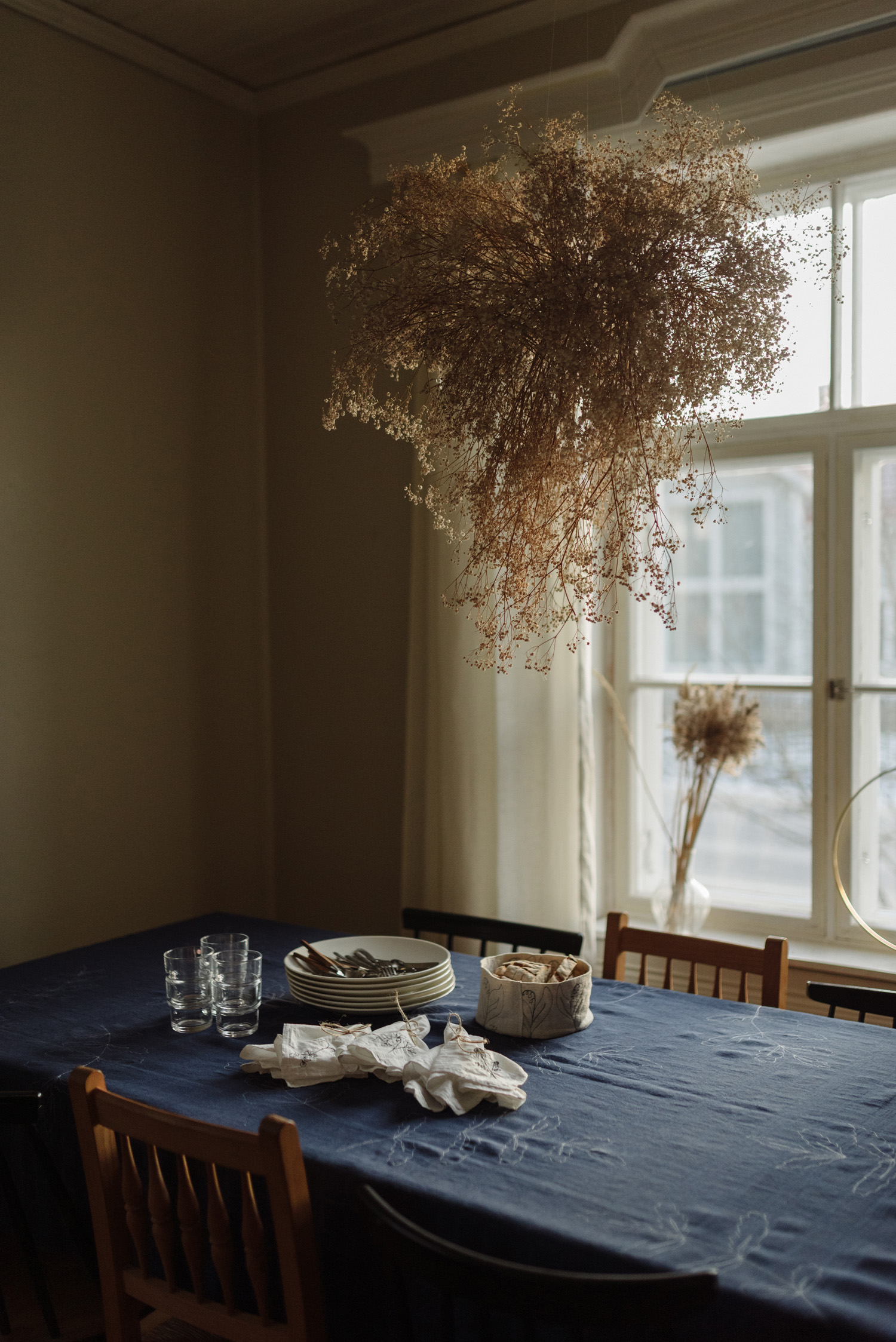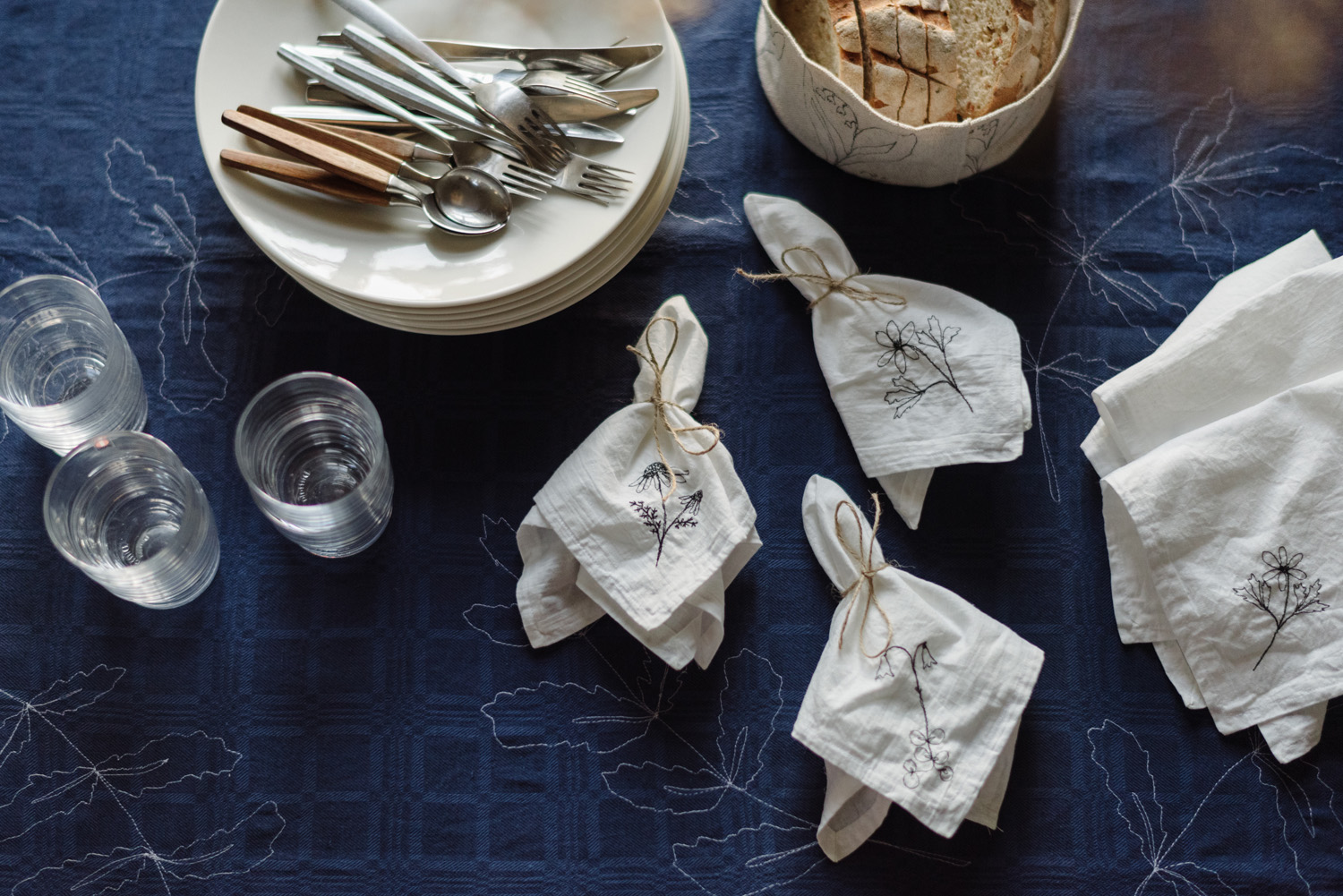 When darkness falls, you can tells it's spring. Even if it's snowing outside, and the winds are harsh, that stubborn sky just won't go pitch dark.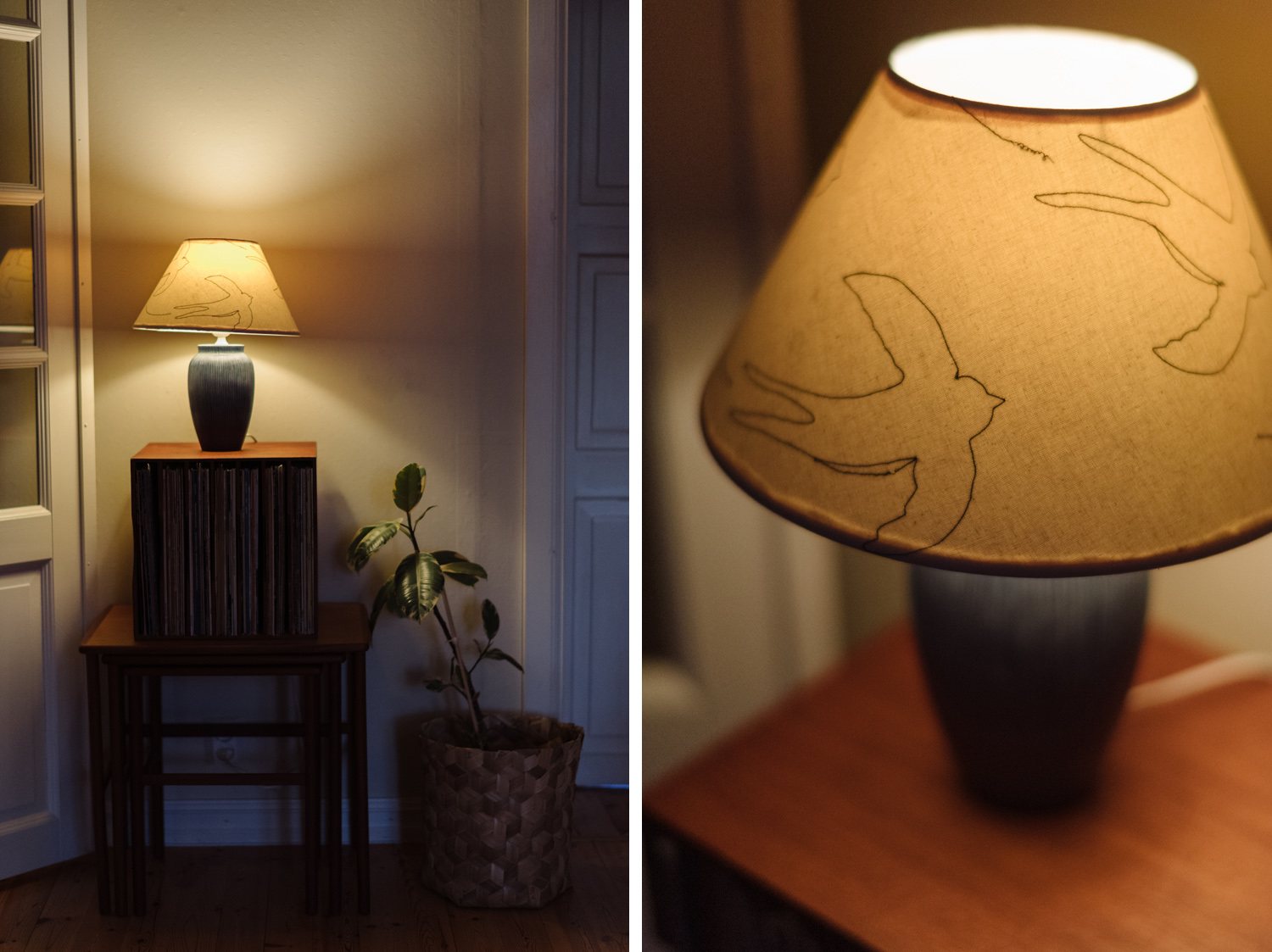 You curl up in your bed, and know that when you wake up tomorrow, the day ahead will be yet a bit longer and brighter.

We're getting there.